Whether you're a beginning astrology student or looking to go deeper with your knowledge, we outline the tools needed to make rock solid predictions. We also touch on the whole nature of fate versus free will, which Kelly astutely replies:
"We all have fate and free will . . . . The birth chart helps reveal what your nature is and predictive astrology helps us show where at different points in the journey your will might be tested. And the power lies in each of us individually where you can choose to do something that will help you overcome a difficulty or really make the most of an opportunity. Or you can choose not to. And that's where I feel like we really do have some influence over our lives."
Click here to listen to our discussion.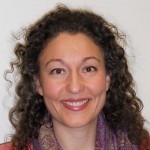 Kelly hails from Australia where her work has been featured in the Sun Herald and other Australian publications such as Well Being magazine. She currently lives in Canada and you can find her online at kellysurtees.com. Be sure to check out her Saturn in Scorpio ebook.